Same Price for All
we like to keep things simple.
same price, no matter the size or color.

Rest Easy, Give Back
each purchase funds a blanket for a
terminally ill child through Project Linus.

100 Night Trial
sleep with us for 100 nights.
don't love them? we'll donate your returns

Free Delivery
don't lose sleep over shipping or returns,
they're free anywhere in the US!
Out-of-this-world

Comfortable.
Non-toxic.
Responsibly Crafted.
Damn amazing sheets.
Out-of-this-world

Comfortable. Non-toxic.
Responsibly Crafted.
Damn amazing sheets.
there's a newly discovered place far beyond the norm, hidden away in another universe. in this world, sleep isn't just an action people take to recharge their life-batteries. it's the best part of the day. everything is softer than you can remember, dreams more vibrant, and mornings always a little further away.
welcome to cloudten.
Shop for your new favorite sheets
Recently
Featured on
Wash after wash, they held up as our favorite sheet through many a blind feel test. They're extremely soft with a light sheen; smooth and silky, but not so much you were sliding around in them… an instant bedroom upgrade.
It looks gorgeous.. it complements the wall art above the bed, making it understated but intriguing.
Hot at night? You'll want to slip into these sheets. We like the sateen, which feels like cool silk on the hand and remains so all night long.
Their roster of heavy-hitting celebrities who sleep in cloudten includes many household names. What's more, from creating all-natural sheets that are never chemically washed or artificially softened, to having the same price for any sheet size, they are committed to providing an amazing product in an honest and artistic fashion.
They're soft, cool, and very cozy. They're damn near perfect. Both are clearly quality sets.
I swear it's taken me years to finally find a set of sheets that I absolutely love, but I finally found them. cloudten has changed the sleeping game across all boards. Not only do they come in the perfect shade, but they are also the most luxurious and comfortable sheets you'll ever sleep in.
One of their values that consumers have embraced is authenticity. That value includes characteristics like consistency and transparency.
It's no surprise that such high caliber clientele are choosing to lay their heads on cloudten given the company's sleep products are notoriously made from ethically and sustainably-crafted Egyptian Cotton—a material long-revered as the apex of bedding luxury. But, even so, all Egyptian Cotton goods are not created equal, and this company strives to go the extra mile to ensure satisfaction.








The Internet's
Favorite
Sheets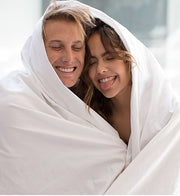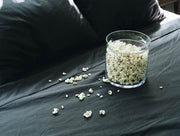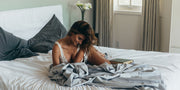 The definition of a luxury bedding experience. Responsibly sourced, ethically made, crazy comfortable bedding built for today's true bed lover. GQ's favorite sheet set, with thousands of raving reviews. Join us in Bed Heaven, won't you?
Explore All
QUESTIONS + ANSWERS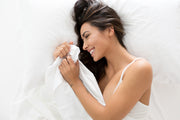 What's Up With Thread Count?
It's the number one question we've been trained by conventional marketing executives to ask when looking at buying sheets: what's the thread count?